We are happy to be part of the 4th Kula Yoga Festival.
Mala Spirit offers beautiful and unique pieces of mala jewelry. Originated and made in gratitude, and out of compassion for you, and the rest of the world.
Each mala necklace and mala bracelet is handmade and carries a specific energy with it.
Worn as support for positive changes in your life.
Please visit us at: www.malaspirit.com | www.malaspirit.de | www.malaspirit.nl
Asa - South Asian textiles & Henna
Akaal Designs/Malik Mehndi Akaal is a Punjabi word meaning timeless, Akaal Designs is a small business that was set up to demonstrate the timeless techniques and beauty of South Asian textiles through handmade items. We are currently on Etsy and produce handmade products inspired by India, Pakistan and Bangladesh.
Malik Mehndi is a henna art business run by one of the few male henna artists in the west. We specialise in bringing the best of worldwide henna traditions to the wider community.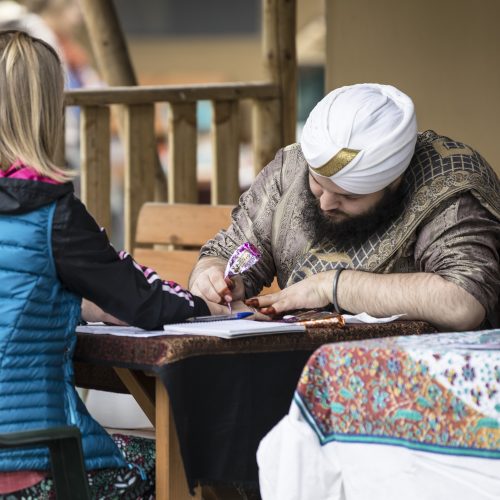 Vanessa - Meditation workshops, healing sessions and homeopathic consultations
With a lifestyle change and a deeper connection to your Self, a lot of issues, karmic patterns, as well as blockages can come up and be resolved. But only if fitting techniques and healing structures are applied.
Vanessa, coming from a vast background, such as Hospitality, Sound Engineering, as well as professional sports, offers her own method of intuitive healing, meditation techniques and homeopathic treatment.
At the stand, healing sessions as well as homeopathic consultations can be booked.
You can also choose to take part in a meditation workshop that she will be offering each afternoon from 2-4 pm.
If you are an athlete or wish to embark on that path, she also offers programs, including simple healing techniques, meditation for focus and physical postures and exercises.
Kai - ChiTree HeArt - Art exhibition
The space around and within reflecting on a projection surface, as a canvas, a wall - being the element of earth, on which water flows in color dancing and spinning with the brush synchronising with breath, expressing the fire of creativity, channeling the energy and vision of a place, that is alive with dreams & present memories, synchronising in the here&now, in body/mind Soul & Spirit harmonising the elements.
Balance and natural Expression flows into the visual process of shining light with the brush, exposing holy fragments of the healing self , following the movement of the heart guided by the inner eye, inside out to see.
"Grounded to the Earth Up liftet to the Sky in between the Balance Swinging low and Swinging high"
Every Movement and expression can become a Dance, swinging with Colors and Form to the Sound of Formlessness? Painting is my yoga : )
and Visionary QIGong.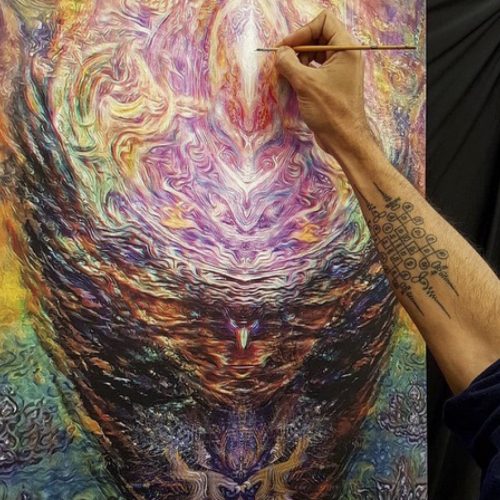 Larissa Weisen - Ayurvedic massages
An ayurvedic massage is profoundly ressourcing and relaxing. Warm oil is used and, paying attention to your needs, the massage is both soft and deep. Yoga and Ayurveda are closely related. Both are about living consciously in our body and our mind. The massage is at the same time preparing and restorative for the Yoga practice.
Ayurvedic massages also :
- stimulate the blood, lymphatic and energetic circulation
- decrease body pain and tensions
- nourrish and smoothen the skin
- release the body and the mind
- open up the nadis (subtle channels) for the Prana to circulate freely
During the yoga festival I invite you to take a moment to pamper your body, your mind and your soul with an ayurvedic massage.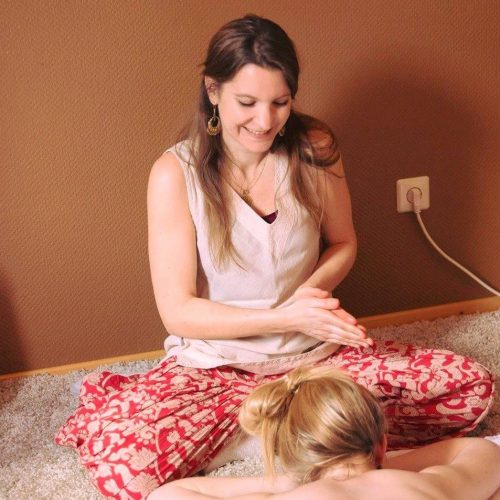 You can carry out your yoga practice so consciously and honestly as possible in yoga clothing of Iloveyoga. We sell the following brands like: Teeki, trendy super elastic leggings that are responsibly produced from recycled PET plastic bottles. Spiritual Gangster, comfortable tops and sweaters feature spiritual texts. Onzie, beautiful yoga leggings and tops, Niyamasol, leggings made of recycled polyester, Nadi Yogawear, recycled yogaleggings made by Iloveyoga and last but not least Yogamii, a conscious yoga wear brand with cotton yogawear with a GOTS certificate. And lots of other brands with yoga wear and accessoires.
My name is Margeet Oranje - van der Heide. My passion for yoga begun at my very first yoga class. Three months later, I started the teacher training (300 hours) at Yoga Moves. I was taught by, Katiza Satya, my great inspiration! In April 2010, I have completed this training. During my training, I started teaching at Ready for Change, an addiction clinic in Rotterdam. I followed my path and started the Iyengar teacher training at the Iyengar Yoga Institute in Amsterdam.  At the moment I'm studying the Heart and Mind teacher training advanced at Delight Yoga. I'm teaching yoga at Yogastudio Maarssen.

I studied for fashion manager at TMO university and this study brought me to my other passion ... Fashion! My part-time job as a flight attendant for KLM brings me to so many beautiful places all over the world. Yoga schools which I visited during my travels were a pleasant surprise! And I saw beautiful yoga wear everywhere... I missed that in the Netherlands. By bringing these two passions together Iloveyoga was born.
Iloveyoga, wear it by heart, practise by heart.
Macrame Flow & Co - unique handmade art
Unique handmade art made in Luxembourg: such as macramé jewelry/artworks, silver jewerly, vegan deo-cremes, writings and arts from the soul, tarot readings, sharing the flow of the moment.
Macramé flow is part of Mystic Raven Creations, we are a group of people sharing and supporting each other in their unique expression creative flow of all kind of arts.
Angele Schmitz - deep relaxation massages
My TouchLife Massage technique is about mindfulness, energy flow and deep tissue relaxation... the full-body massages (or partial massages) are a combination of gentle touch and strong grips, bringing a deep, meditative relaxation and physical well-being.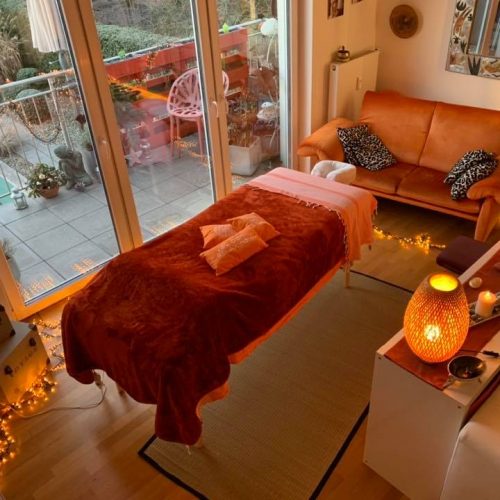 Anansi's Second Hand & crafts from Ecuador
We, Anna & Natalie, will hold a stand as well at our 4th Kula Yoga Festival with second hand yoga clothes, accessoires and some beautiful unique items from around the globe. Can't wait to be there 🙂 ❤️
Linda - healthy breakfast, coffee & tea from Mesa
During the entire festival Linda from "Mesa - maison de la transition" will offer healthy breakfasts, coffee, tea, fresh juices and yummy cakes. Don't miss to try the carrot one 🙂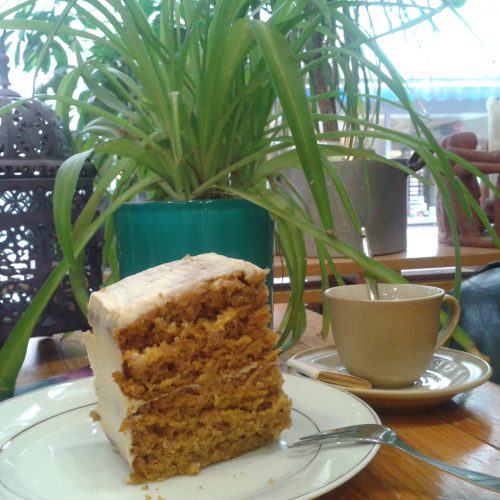 Healthy vegan & vegetarian catering
During the entire festival we will further offer healthy vegan and vegetarian food. We are happy to welcome the following caterer and food trucks:
Friday - Gaia
Smoothies, lemonades, soups, salads, spinach rice pasta, raw zucchini spaghetti,   risottos
Saturday - Atlas Express Food Truck
Coucous, Indian lentils, salads etc.
Sunday - Kwanza Food Truck
Yummy gourmet - veggie - African food
When you purchase a Kula Yoga Festival ticket you will support the following purposes:
Paying for the materials necessary to build the Kula Yoga Festival

Paying the fees of the various facilitators and artists that will be holding the space of the Practices, Experiences, Therapies, Music stage, workshops and many other surprises we are preparing to make this an unforgettable experience

Payment of the transportation costs and lodging of the international artists

Design and implementation of pre-production, production, post-production and the thousands of tasks that come with all of this.

Maintaining all the infrastructures that make yours a better experience whilst at the Kula Yoga Festival. Showers, toilets, water pipes, electrical circuits and all the complex logistics involved.
And all the bigger or smaller details in between; all this to make sure everyone has the most unforgettable experience ever!!!
Camping & Bungalowpark Fuussekaul