Eileen is a 500 RYT yoga teacher. Her passion and style for Yoga is infectious, bringing elements of flexibility, strength and balance. Her goal is to share an accessible practice, encouraging students to break through their perceived limitations both on & off the mat. She is a true believer that yoga is for EVERY BODY.
Having giving birth to her first baby in 2019, was the most transformative experience & made her re-discover yoga in a completely fresh way. It showed her what miracles the body can accomplish, connecting her with her body on a deeper level. After pregnancy she felt again like a beginner on the mat, enriching her practice & teaching with even more compassion, patience and acceptance, favouring simplicity over "acrobatics".
Yin Yoga Class
We all change colors and lose our leaves… then we bloom again." – Maria Lago
In this slow paced class we will hold postures for several minutes working on our deep connective tissues. We will focus on the beautiful and colourful season of autumn and the element metal. It's all about changes and transformation.
Allow yourself to just be, to surrender and let go!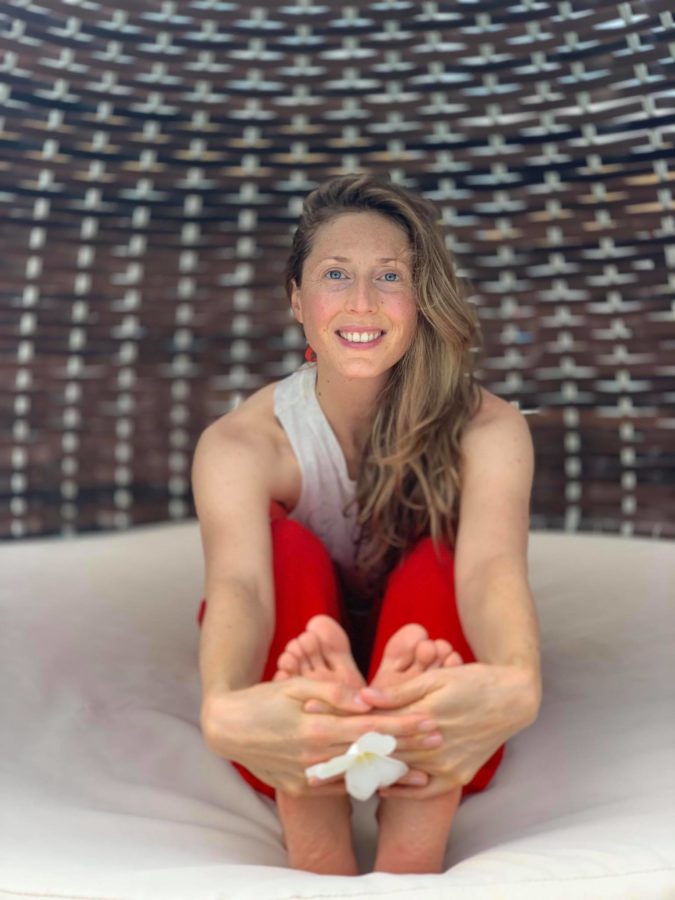 When you purchase a Kula Yoga Festival ticket you will support the following purposes:
Paying for the materials necessary to build the Kula Yoga Festival

Paying the fees of the various facilitators and artists that will be holding the space of the Practices, Experiences, Therapies, Music stage, workshops and many other surprises we are preparing to make this an unforgettable experience

Payment of the transportation costs and lodging of the international artists

Design and implementation of pre-production, production, post-production and the thousands of tasks that come with all of this.

Maintaining all the infrastructures that make yours a better experience whilst at the Kula Yoga Festival. Showers, toilets, water pipes, electrical circuits and all the complex logistics involved.
And all the bigger or smaller details in between; all this to make sure everyone has the most unforgettable experience ever!!!
Camping & Bungalowpark Fuussekaul