Cacao Ceremony
Jennifer Ann has become a well known female ceremony leader and has joined and lead ceremonies globally. Her main medicine plant has become the sacred plant of the cacao; a tradition derived from Mayan and Aztec cultures and that has quite recently found its way back into society.
Through a very special way of brewing the (raw)cacao, Jennifer Ann has found a way to balance her feminine strength and direction into creating a safespace to journey into the self, with a little help of the Cacao Gods and Goddesses. She weaves prayer, meditation, breathwork, music, dance, and all of her talents together in natural and fun way. Cacao is a safe and non-psychedelic substance, with many healing powers for body, soul, and mind.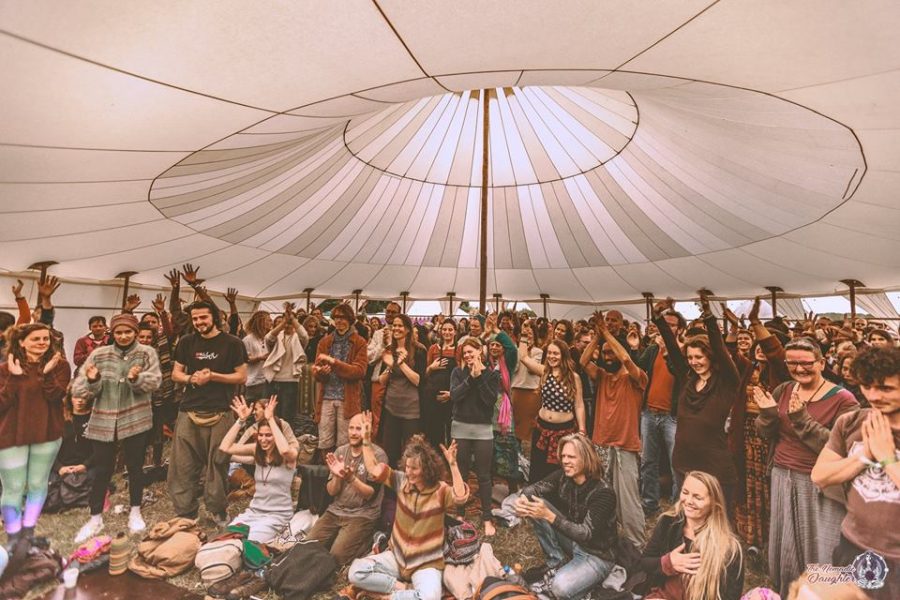 When you purchase a Kula Yoga Festival ticket you will support the following purposes:
Paying for the materials necessary to build the Kula Yoga Festival

Paying the fees of the various facilitators and artists that will be holding the space of the Practices, Experiences, Therapies, Music stage, workshops and many other surprises we are preparing to make this an unforgettable experience

Payment of the transportation costs and lodging of the international artists

Design and implementation of pre-production, production, post-production and the thousands of tasks that come with all of this.

Maintaining all the infrastructures that make yours a better experience whilst at the Kula Yoga Festival. Showers, toilets, water pipes, electrical circuits and all the complex logistics involved.
And all the bigger or smaller details in between; all this to make sure everyone has the most unforgettable experience ever!!!
Camping & Bungalowpark Fuussekaul