To awake the female power in you
Shivananda-Yoga Teacher, Oriental Dancer, integrative dance-pedagogue
In this yoga/dance session we will focus on asanas, breathing exercises and yoga-moves that brings your root-chakra in motion, warms up your body and soul, and brings your female energy in flow. The warm-up/yoga session is based on exercises that will give you a different perception of your body center, your pelvis, the center of your femininity.
Furthermore we will bring this asanas into dance motion. You will learn about being concious of every part of your body through exercises of body isolations and little massage sessions. Finally we will «oriental-dance» together, connected to each other and to our femininity, without strive for perfection, but with lots of fun!
90 minutes
Sorry guys, woman only!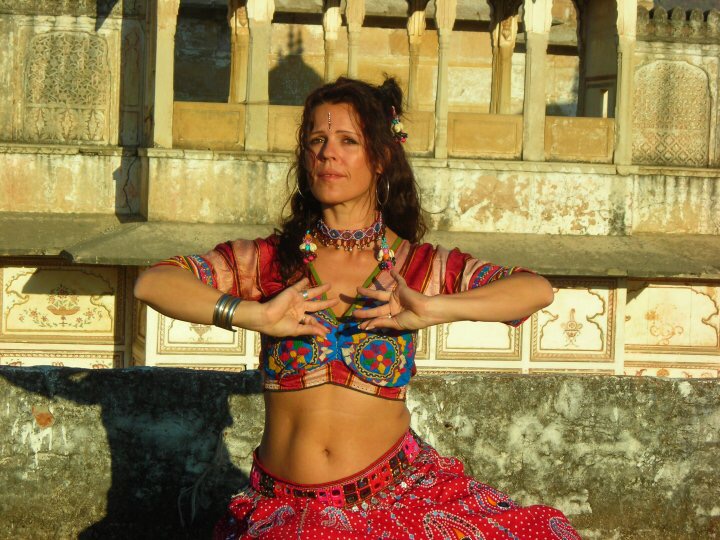 When you purchase a Kula Yoga Festival ticket you will support the following purposes:
Paying for the materials necessary to build the Kula Yoga Festival

Paying the fees of the various facilitators and artists that will be holding the space of the Practices, Experiences, Therapies, Music stage, workshops and many other surprises we are preparing to make this an unforgettable experience

Payment of the transportation costs and lodging of the international artists

Design and implementation of pre-production, production, post-production and the thousands of tasks that come with all of this.

Maintaining all the infrastructures that make yours a better experience whilst at the Kula Yoga Festival. Showers, toilets, water pipes, electrical circuits and all the complex logistics involved.
And all the bigger or smaller details in between; all this to make sure everyone has the most unforgettable experience ever!!!
Camping & Bungalowpark Fuussekaul