Lulu & Mischka are musicians and inner peace facilitators that draw upon the ancient earth wisdoms from east and west, guiding people to unite in sound and silence through the power of chanting. Their offerings see them travel the globe for concerts, workshops and retreats as well as receiving inspirations and teachings. Based in the Byron Bay region of Australia, life's calling leads L&M on their mission to support the awakening of humanity.
A deep immersion into the union of souls through music. Lulu & Mischka create a pure and joyful space for deep connection & transformation within.
Ancient mantras from India meet heart opening english lyrics; medicine prayers from North and South America wash through every cell and activate the inner wisdom. They follow the tradition of their hearts including all the is birthed from the very essence of love consciousness.
Lulu's pure and crystal clear vocals awaken and inspire listeners to share their voice and join the prayer into the heart of all. Ecstatic, meditative, blissful.
Be taken on a journey... hearts wide open!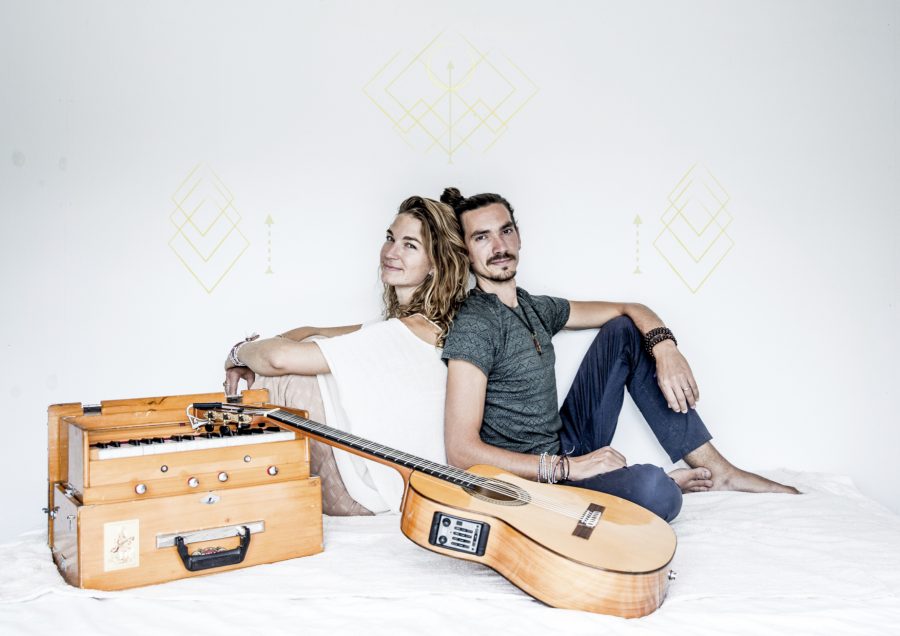 When you purchase a Kula Yoga Festival ticket you will support the following purposes:
Paying for the materials necessary to build the Kula Yoga Festival

Paying the fees of the various facilitators and artists that will be holding the space of the Practices, Experiences, Therapies, Music stage, workshops and many other surprises we are preparing to make this an unforgettable experience

Payment of the transportation costs and lodging of the international artists

Design and implementation of pre-production, production, post-production and the thousands of tasks that come with all of this.

Maintaining all the infrastructures that make yours a better experience whilst at the Kula Yoga Festival. Showers, toilets, water pipes, electrical circuits and all the complex logistics involved.
And all the bigger or smaller details in between; all this to make sure everyone has the most unforgettable experience ever!!!
Camping & Bungalowpark Fuussekaul